"Art Rotterdam",
Netherlands, 2011
The Art Rotterdam is more a cultural city event than just a fair for contemporary art. On posters in the city, for example, Tracy Enim's "I promise to love you" lights up in red neon tube script, to be seen in the Rotterdamer Kunsthal. The Art Rotterdam will take place for the twelfth time in the glass, two-storey Cruise Terminal on the Maas. Mainly Dutch gallerists with young art have arrived this year. Young and hip is also the audience.
The art fair could also be under the motto "interaction". Navid Nuur's performance on the staircase stands for it: with self-rolled paper filters from old magazines or catalogs, visitors are to throw on targets whose circles are titled "Distant relations between lovers fail by the varnish of focus" titled. The Rotterdam art scene has its local shooting stars.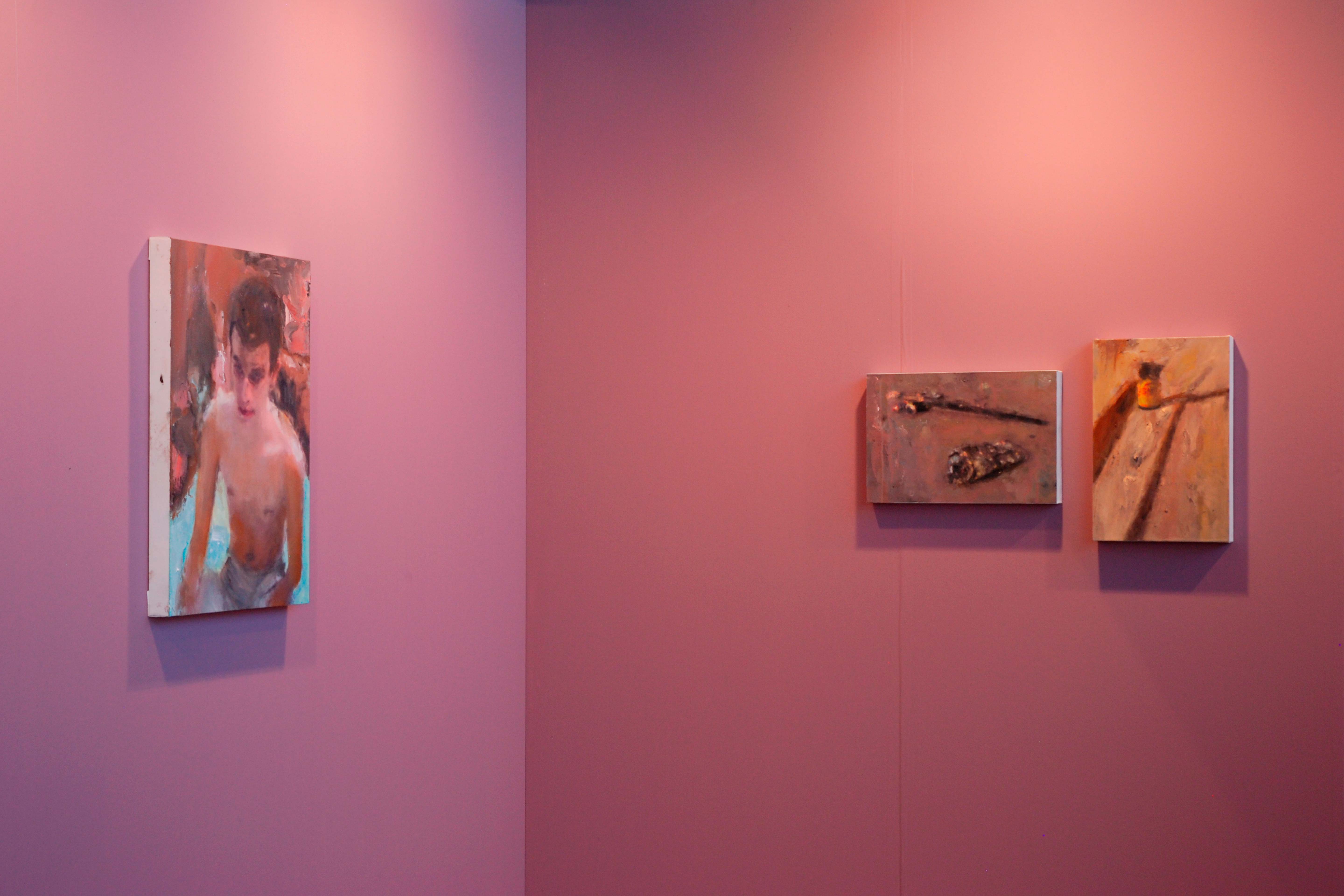 This includes the German painter Christian Schoeler with a solo show at the booth of the Amsterdam gallery Ron Mandos. On pink walls, Schoeler shows a drab, melancholic-tender look at young people who appear as pale as if they were trembling in the global cold (6500 euros). For a just completed, two-part, two by 2.2 meters large painting Mandos does not want to reveal the price, he is close to selling to a Dutch collector.
FAZ, von Sophie von Maltzahn, 2011
"Die Distanz zwischen Liebenden"
Copyright all images: Gallery Ron Mandos
Estate Management, Marnie Broering, München, Germany